Moving American Industry Since 1883!
For over 130 years, Rowe Transfer in Knoxville, TN, has been leading the industry in providing its clients across the world with expert rigging solutions, custom crates, warehouse space, and transportation services.
Rigging
Need a PET scanner moved up ten stories, through a window, or 50 feet down the hall? Rowe Transfer has you covered!  We can handle everything from moving a piece of equipment to disassembling and shipping an entire assembly line.

Crating
Utilizing cutting edge technology on-site, customized crates are built which meet project specifications. Our full-stocked crating department and engineers ensure that packaging is designed for any size product or equipment. 

WareHousing
With the influx of shipping goods across our nation, storage space is increasingly a necessary commodity.  50,000 square feet of space provides temporary or long-term storage for your equipment, products, and more.  

Transportation
No matter what you are needing transported, Rowe Transfer will get it there. From large machinery or equipment to crates of goods and materials, our logistics team will work with you to get your freight where you need it, when you need it. 
The Extra Mile
Let Rowe Transfer go the extra mile for you.
Handling your entire project soup to nuts, a to z, beginning to end, however you like to say it.
[testimonial_rotator id=2613]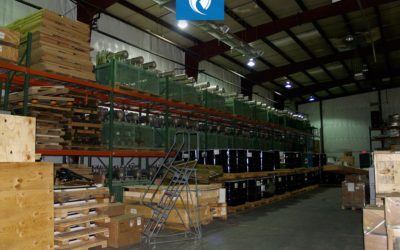 We all know that safety is paramount in any profession, but it is especially important when working in a warehouse. Due to the high risk of a workplace injury occurring in this setting, it is important that warehouse employees are well-versed in the world of workplace...
Contact Rowe Transfer
With years of experience in the industry, Rowe Transfer has proven it is committed to serving clients with professional rigging, crating, warehousing, and transportation services.
If you're intersted in learning more about what we can offer or need a quote for your next project, give us a call or contact us via our contact form today!